Meet Dr. Lauren Jacques
As a third-generation dentist in Greenville, SC, I grew up around some great mentors, including my father, Dr. Richard Jacques, as well as my grandfather, two uncles, and one cousin who are also dentists. Spending time in my father's practice encouraged me to become fascinated by the art and science of dentistry, while also fostering my interest in helping those in my community. I saw the pride my father took in his work and his love for what he did each day. Once I entered dental school and began treating my own patients, I truly began to realize just how rewarding the dental profession is. I particularly enjoy working with children and encouraging them to develop healthy dental habits and to enjoy visiting the dentist. I've met so many wonderful patients and feel honored to have the opportunity to make a positive impact on their lives.
Education and continuing education
Dr. Lauren attended Duke University and earned a bachelor of arts degree in classics, with minors in art history and psychology, in 2004. She continued on to the College of Dental Medicine at the Medical University of South Carolina, where she received her doctorate of dental medicine, and served as vice president of the Honor Council her senior year.
In order to provide her patients with the best dental treatment, Dr. Lauren continues her education with participation in several local study clubs and regular professional training courses. She stays informed about what is happening in the field of dentistry and the latest innovations in technology and techniques, such as orthodontic clear aligners, cosmetics, and prosthodontics.
Professional affiliations
In addition to being board certified and licensed to practice dentistry in South Carolina and North Carolina, Dr. Lauren is an active member of the:
Piedmont District Dental Society
Greenville County Dental Society
In the community
While attending the Medical University of South Carolina, Dr. Lauren got the opportunity to participate in a dental mission to Haiti where she provided essential dental care to children and adults in need. Now, she participates with Dental Access Days, Greenville Free Medical Clinic, the Junior League of Greenville, and the St. Francis Forum. Dr. Lauren enjoys treating underserved populations and finds it very humbling to hear how appreciated she is and to realize what an impact her services can have on a patient's life.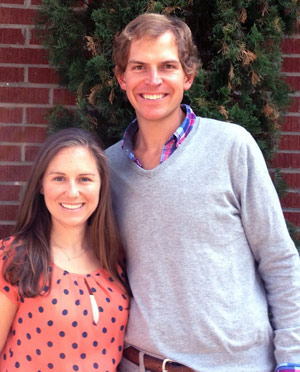 Outside the office
Dr. Lauren was born and raised in Greenville, SC, and is excited to be working with a great mentor and friend, her father. Dr. Lauren is married to her husband, Richard, a former collegiate and professional golfer who is teaching her and their two young daughters how to play golf. Dr. Lauren enjoys cooking, reading, and traveling -- especially to the South Carolina coast. She loves cheering on Duke basketball, too!