Meet Dr. Richard Jacques
I believe that practicing successful dentistry can only be achieved by treating the whole person and by keeping general health and well-being in mind. I'm inspired by seeing the results when comprehensive restorative treatment is used to improve a patient's aesthetics and restore the function of their dentition. Above all, I appreciate the relationships that I have created with my patients over the past three decades and the personal experiences they share. I find great satisfaction in providing a vital service to all those who seek care and knowing that I can make a positive impact on their quality of life.
Education and continuing education
Beginning his formal education at Southern College in Tennessee, Dr. Jacques earned his bachelor of science degree in biology in 1976. He continued on to Loma Linda University School of Dentistry where he earned his doctorate of dental surgery and was honored for outstanding achievement in oral medicine.
Excited by the ever-changing field of dentistry and advancements in procedures, Dr. Jacques is committed to continuing education. He participates in study clubs and has received additional training in all aspects of dentistry, including endodontics, prosthodontics, cosmetics, oral surgery, orthodontic clear aligners, and implants and grafting, all of which enable major improvements to a patient's oral stability and function. He enjoys learning and believes the pursuit of knowledge should continue throughout life.
Professional affiliations
Board certified and licensed to practice dentistry in South Carolina, North Carolina, and California, Dr. Jacques has been in practice in Greenville, SC, for more than 40 years. He is a staff member of the Greenville Hospital System and an active member of the following professional organizations:
Piedmont District Dental Society
Greenville County Dental Society
Upstate Study Club/Seattle Study Club
In the community
During his time at Loma Linda University, Dr. Jacques was fortunate enough to travel to Haiti as a student missionary dentist and performed numerous surgical procedures on patients in need. Since then, his commitment to the community has not wavered. He has volunteered his time and expertise with the Greenville Free Medical Clinic, Dental Access Days, and as a faculty member with MUSC clinical rotations through Greenville Technical College and the Greenville Free Medical Clinic.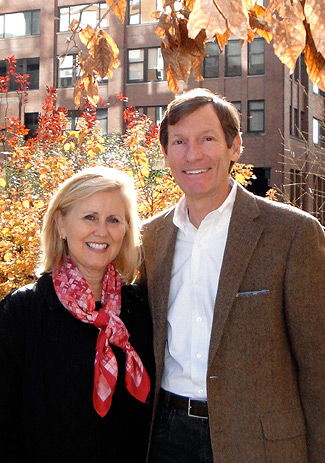 Outside the office
A native of Pittsboro, NC, Dr. Jacques and his wife, Mary Jane, settled in her hometown of Greenville, SC, after he completed dental school in 1980. Dr. Jacques works with his daughter, Lauren, in this office. His daughter, Amy, is a journalist in New York City. Dr. Jacques is passionate about his family (especially his three young grandchildren), faith, health, and fitness. He has competed in over 50 marathons (and counting...), including the Boston Marathon 25 times!